L I EM P E D A L B I K E S
SEKRET HIDE OUT
81 Tagore Lane #01-01 TAG.A, S(787502)
Mon-Fri: 11am - 7pm, Sat: 9.30am - 1pm, Closed Sun & P.H
N+ Bikes Authorized Service Centre (Singapore)
N+ Bikes Authorized Service Centre (Singapore)
BESPOKE CUSTOM BIKE
If you're looking for a bike that really fits you, then custom is the way to go. A good bike should fit you, not the other way around. Come down to our Club Haus and our bike curator will assist you to build your dream bike over coffee.
book an appointment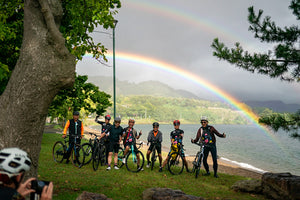 INTERNATIONAL BIKE TRAVEL
We just completed a cycling trip in Hokkaido, a beatiful place that offered a memorable experience with stunning autumn landscapes. Riders explored picturesque areas like Lake Toya, Niseko and Lake Shikotsu, enjoying cooler temperatures and vibrant foliage. Hokkaido's scenic beauty makes it an excellent destination for cyclists seeking adventure and natural beauty.
LEARN MORE